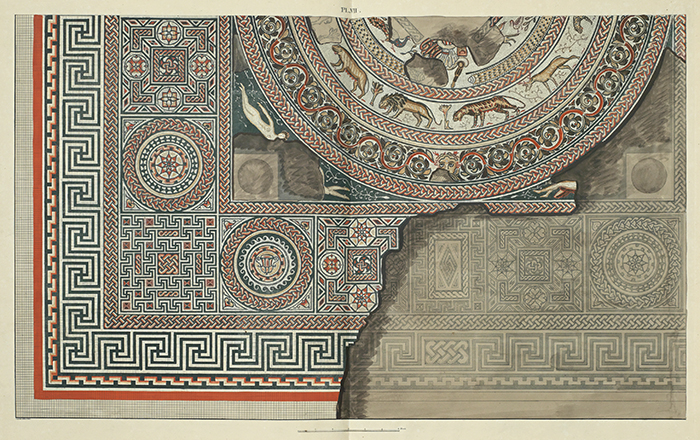 Samuel Lysons' An Account of Roman Antiquities Discovered at Woodchester in the County of Gloucester suffers from an unusual problem: excessive specificity of title. The excitement of Roman antiquities gets buried in the geography of a small English village, current population 1200. That's a shame; Lysons' Roman Antiquities is easily one of the most accomplished and interesting works we offer.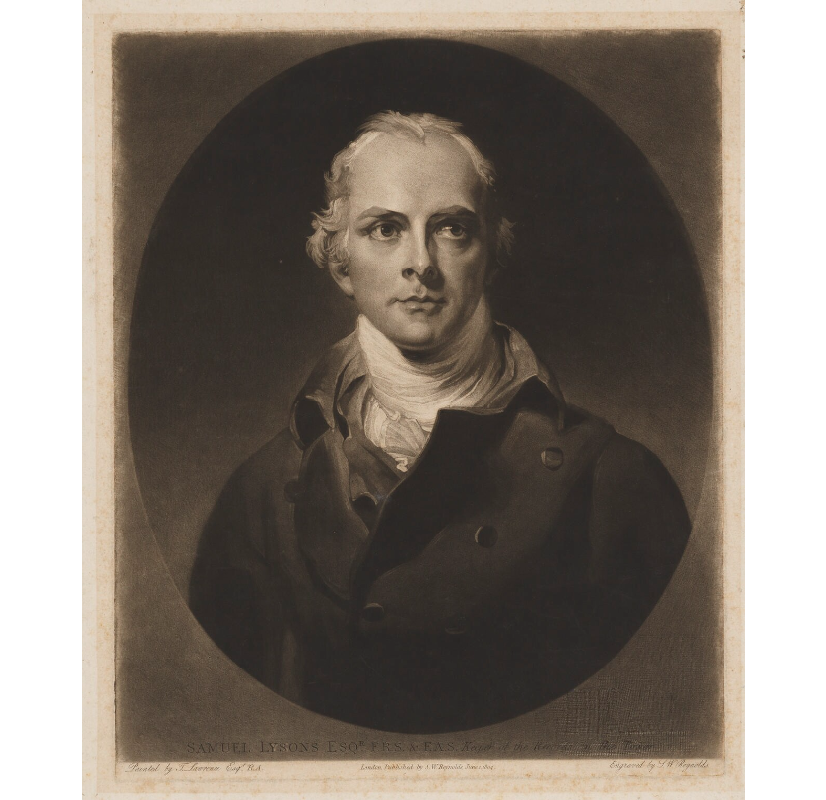 Samuel Lysons, born 1763, felt an early pull toward antiquarian studies. At the young age of 23, he was elected a fellow of the Society of Antiquaries, a scholarly organization primarily devoted to foreign and domestic archaelogy. A brief foray into law brought Lysons to London, where he was introduced to many prominent figures of the day including Horace Walpole and Samuel Johnson (who was impressed by him). Lysons also became a favorite of the royal family after a highly successful introduction to George III. However, Lysons abandoned law entirely when he was appointed keeper of records in the Tower of London, a position he held for the rest of his life. For an antiquarian as devoted as Lysons, the records at the Tower of London held an enduring appeal.
Fortunately, Lysons was a skilled artist as well as an antiquarian, allowing him to share his archaeological finds in vivid, realistic detail. This proved essential when Lysons made the most important archaeological find of his life: the Roman villa he discovered in the small village of Woodchester in the county of Gloucestershire.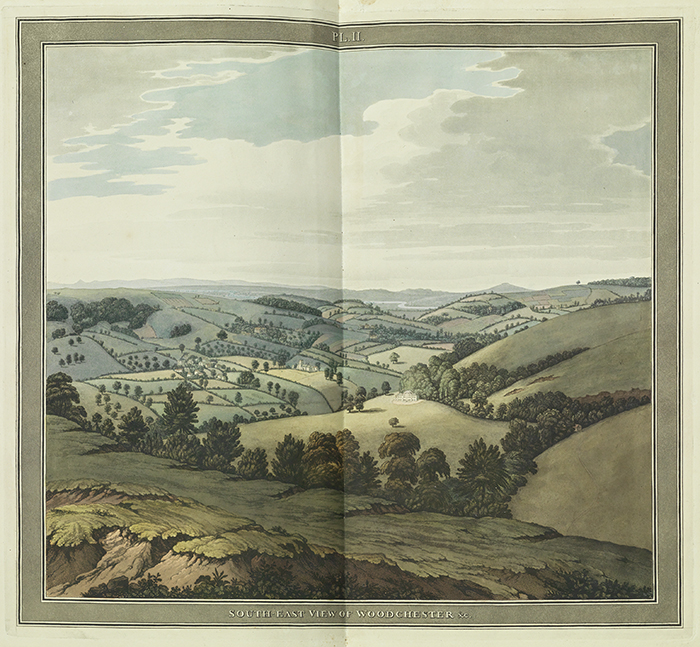 The Roman villa that Lysons discovered was one of many that existed (and were later discovered) in Gloucestershire. While none of the above-ground structure remained at the Woodchester villa, a sizeable mosaic did. Buried right in front of Woodchester's church, the Orpheus mosaic was one of the most beautiful ever unearthed. It was the second largest of its kind in Europe and featured a striking image of Orpheus charming animals with his lyre (a popular subject in the Roman world).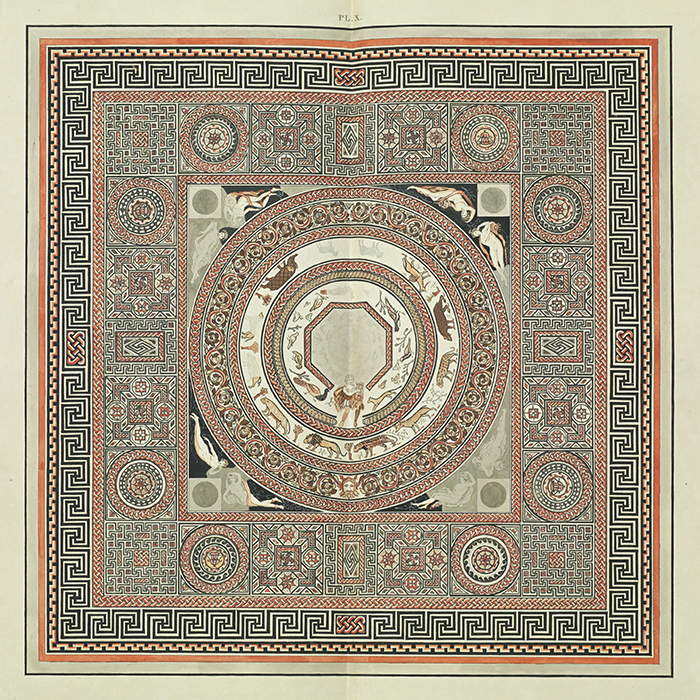 While Lysons removed several small pieces of sculpture and donated them to the British Museum, he left the mosaic intact, in situ. It has only been uncovered seven times since 1880 and has remained covered since 1973. In recent years, an impressive replica has captured the world's imagination and most images relating to the Woodchester Orpheus mosaic are of that replica. Which is to say: Anyone interested in the original mosaic should turn to Samuel Lysons as the first and best source of information.
Lysons' Roman Antiquities is a massive elephant folio, lavishly and painstakingly illustrated with 40 aquatint plates, 33 of which are hand-colored, and nine of which are double-page. For any scholar of Roman antiquities, Lysons' work is not only important but essential. Had Lyson never achieved anything else, Roman Antiquities would have been enough to place him in the highest echelon of archaeologists. Roman Antiquities remains one of the most valuable archaeological works about the Romans in Britain–tragically unfamiliar to many non-scholars due, in part, to an unwieldy title.