Does the specialized vocabulary of rare book descriptions read like a secret language to you? In this series we will unveil the meanings behind a few of the more unusual and interesting terms that can read like a secret code to the uninitiated. Today: Morocco.
The Definition: Morocco is the name of a type of goatskin used for bookbinding, distinguished by its very visible and beautiful grain. Because dyes absorb more effectively in this leather than others, morocco is often seen in bright or rich colors.
The Context: This type of leather was first used in Islamic bookbinding. The trading origins of the leather led to names like "Morocco" and its subspecies "Levant" and "Turkey." It is very uncommon in English books until the late 17th century, but is frequently used for deluxe English productions from the 18th century on.
The Look: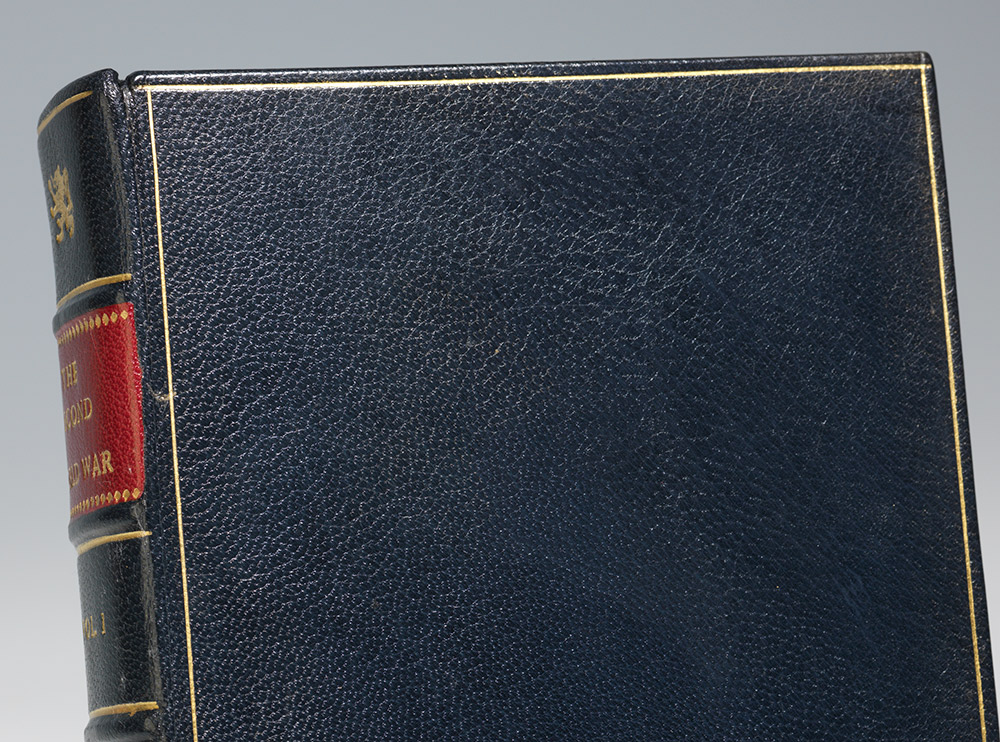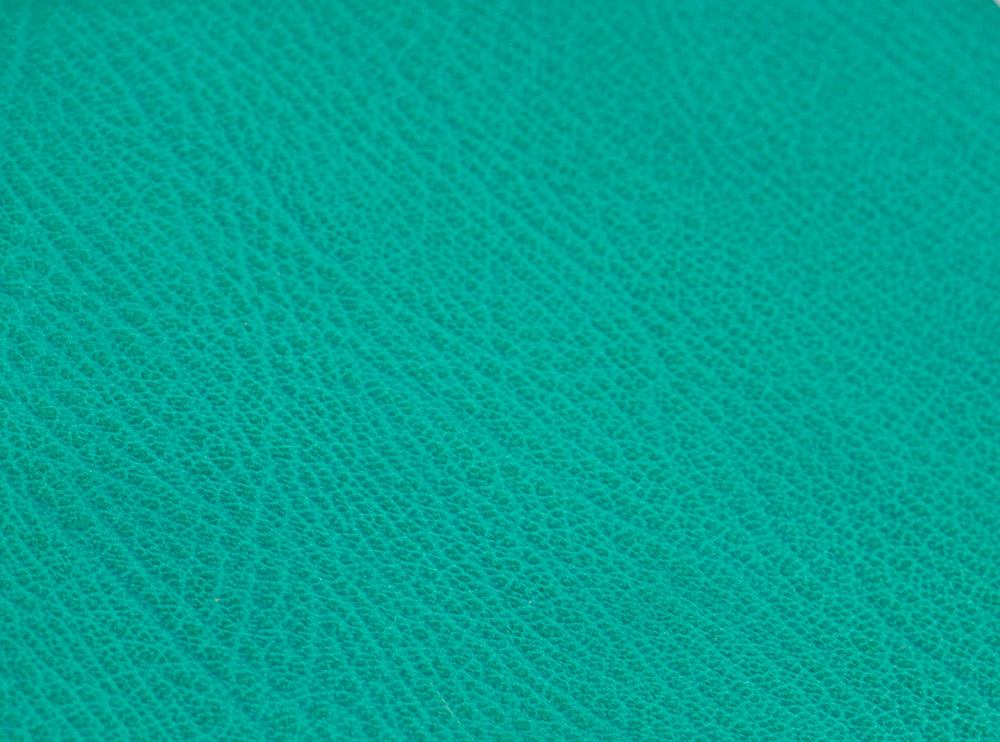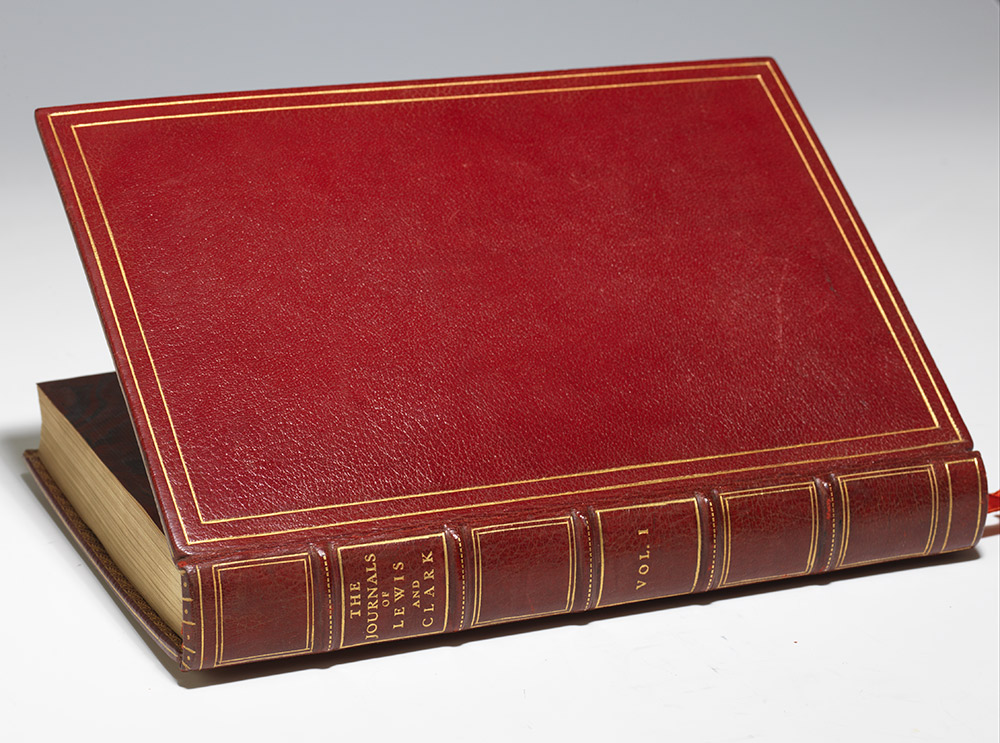 Let's compare morocco to other leathers, so you can see the difference in the grain. First: Calf.
The Definition: Calf is a bookbinding material made from an "immature bovine animal" (Etherington & Roberts). It rarely has a noticeable grain pattern, giving the surface a smooth and polished look. While it can be dyed bright colors, it is most commonly seen in more natural tones of tan and shades of brown.
The Context: Calf was the most common bookbinding leather for the first half of the age of print.
The Look: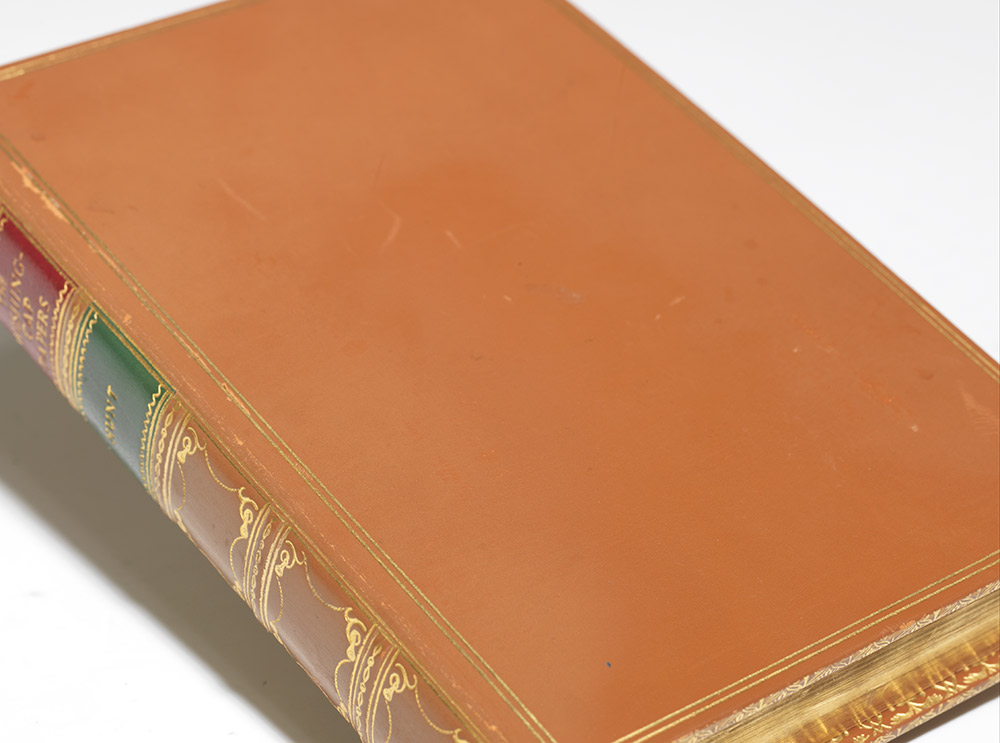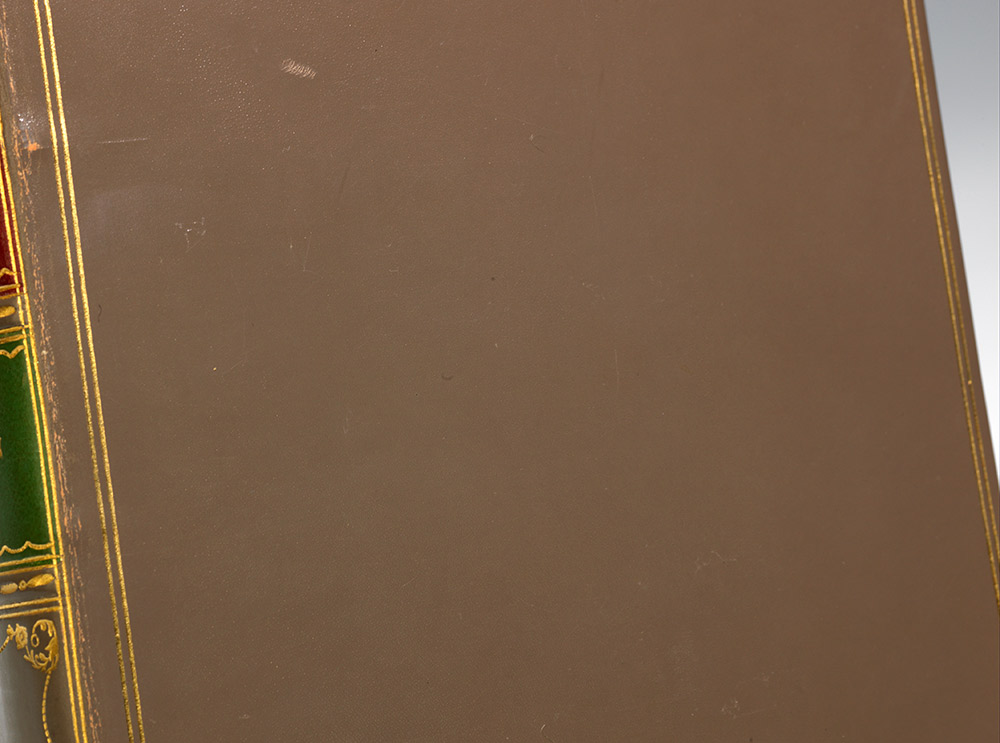 Vellum
The Definition: Vellum is in fact a type of calfskin that has not been tanned, but is soaked in lime instead. It has a creamy, soft hue and no perceptible grain.
The Context: Vellum is most commonly found in the early days of print and in the early 20th century. Vellum does not often age well and soils easily, so it is a delight to come across a particularly luminous example.
The Look: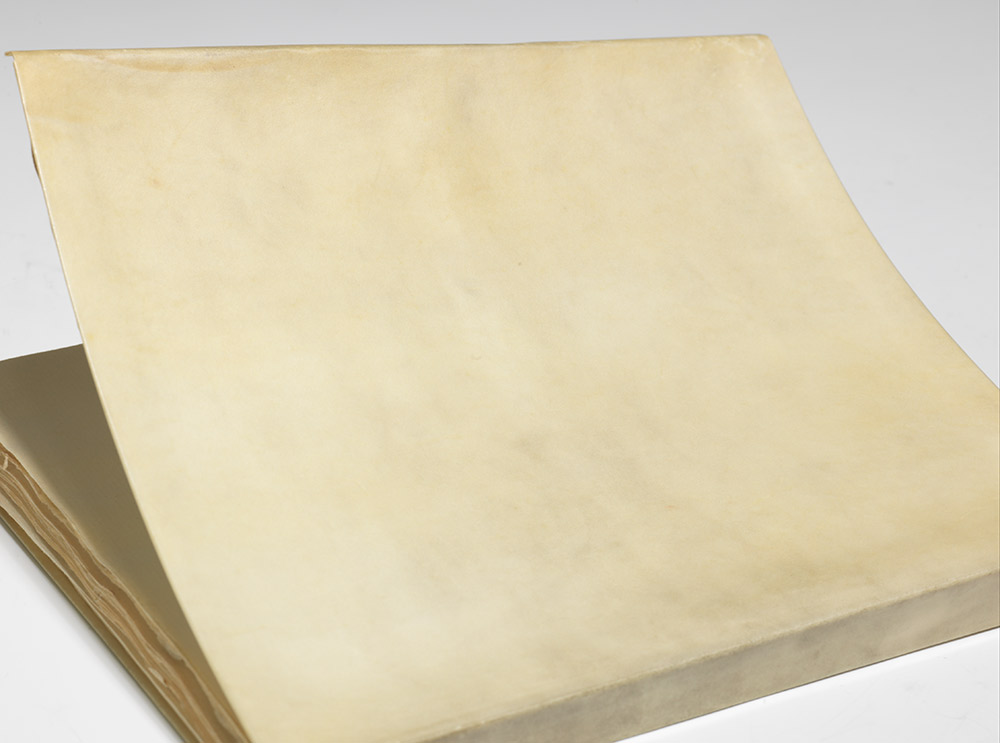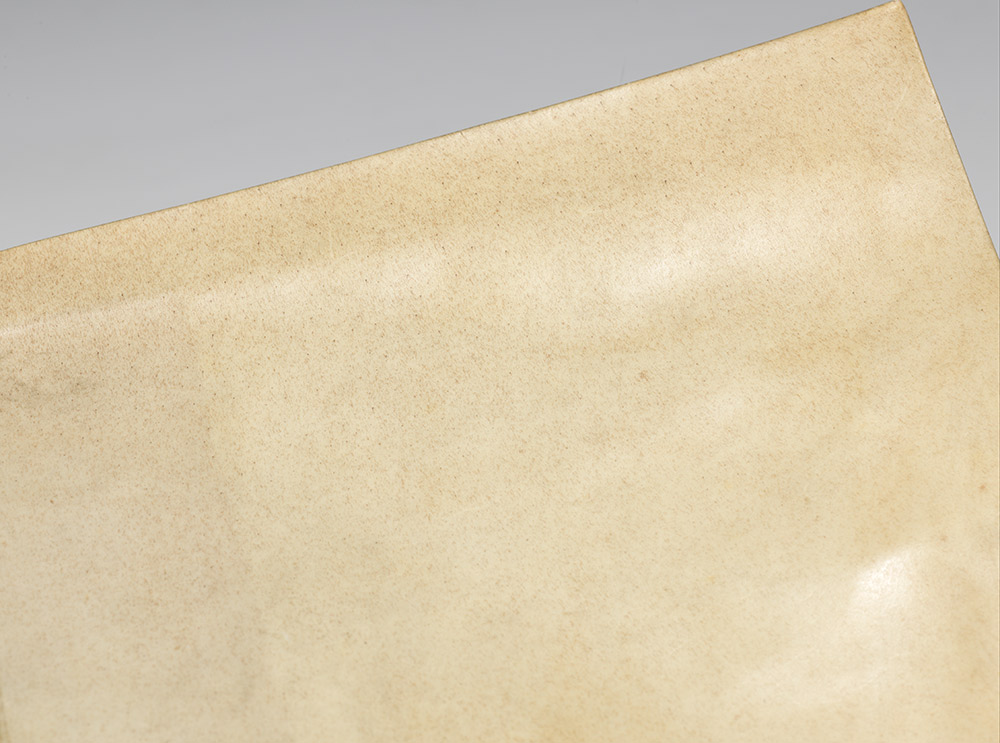 Sheep
The Definition: Sheepskin is used as a cheaper alternative to leathers like morocco and calf. It is a soft leather with a small grain, typically found in natural colors of brown. It doesn't take wear and tear so easily, but according to John Carter, if "well handled…can make a not despicable binding."
The Context: We are most likely to see sheep bindings in early works of Americana until about the early 19th century and in law books. Many of the great works of the Revolution were often bound in humble sheep.
The Look: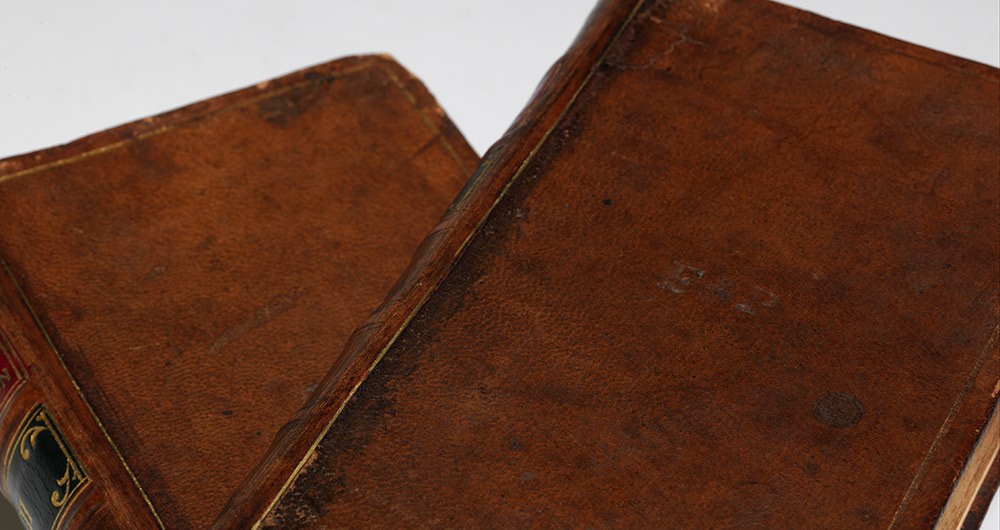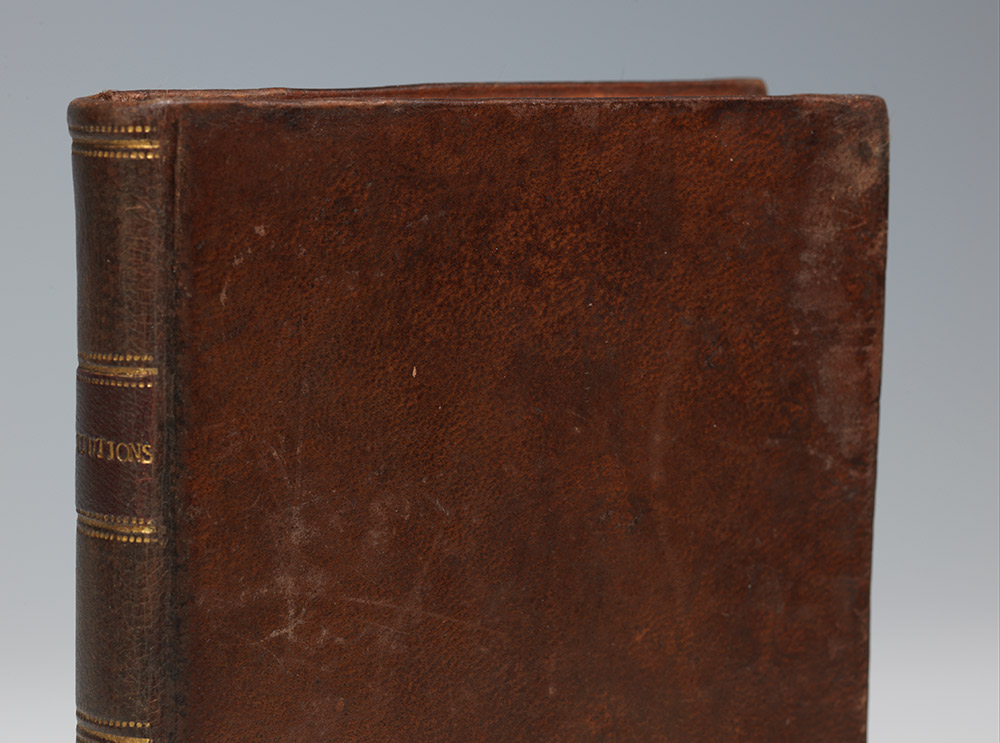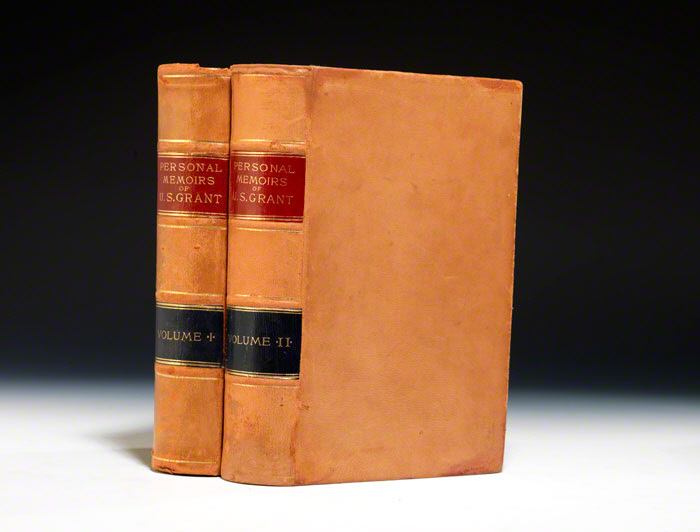 Pigskin
The Definition: Pigskin is a hardy, durable leather with a characteristic triangle grain pattern. One sees it tanned, in which case it looks like a football, or tawed, which creates a dusky creamy or white look.
The Context: Pigskin bindings are especially common in older books on the Continent, particularly Germany in the 15th through 17th centuries. Today it is sometimes used as an intentional throwback for a fine press production.
The Look: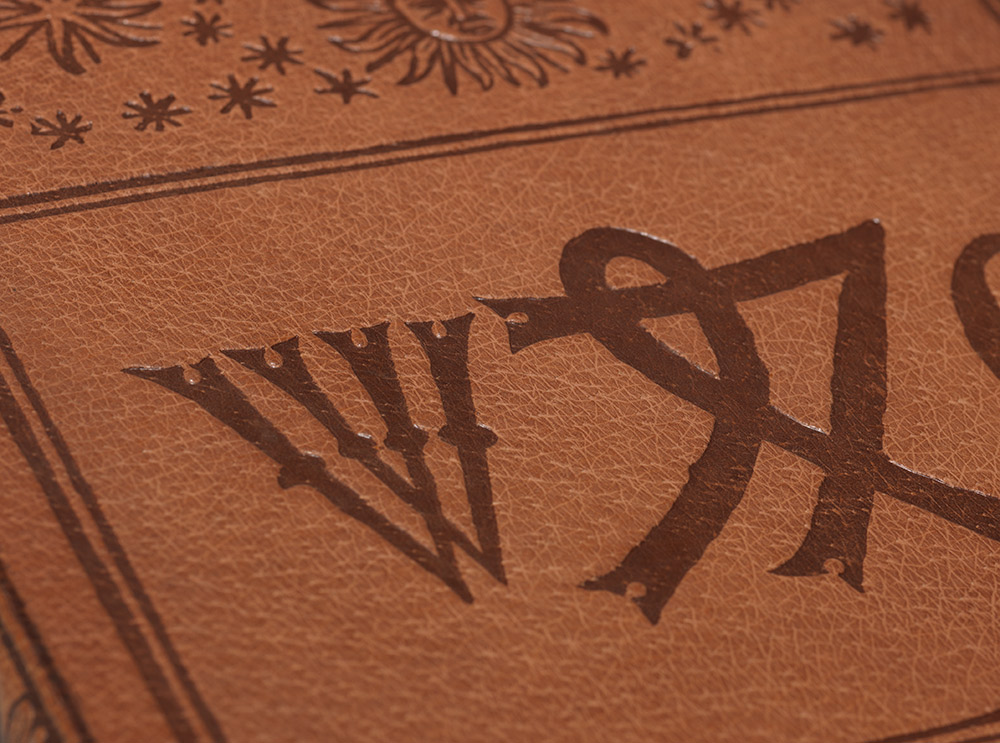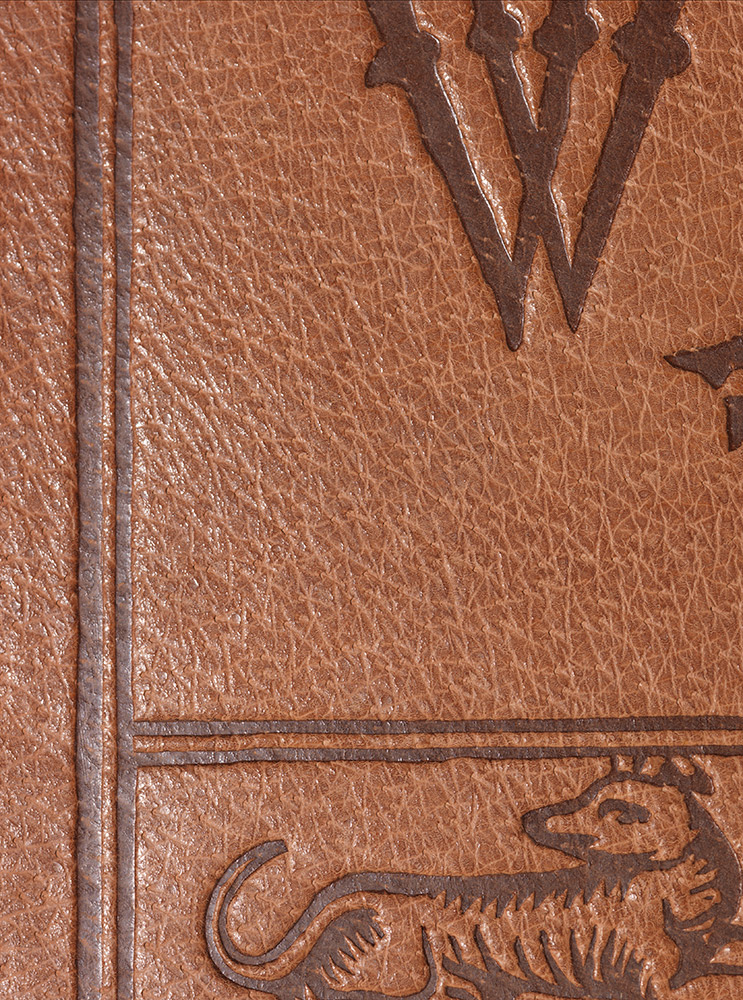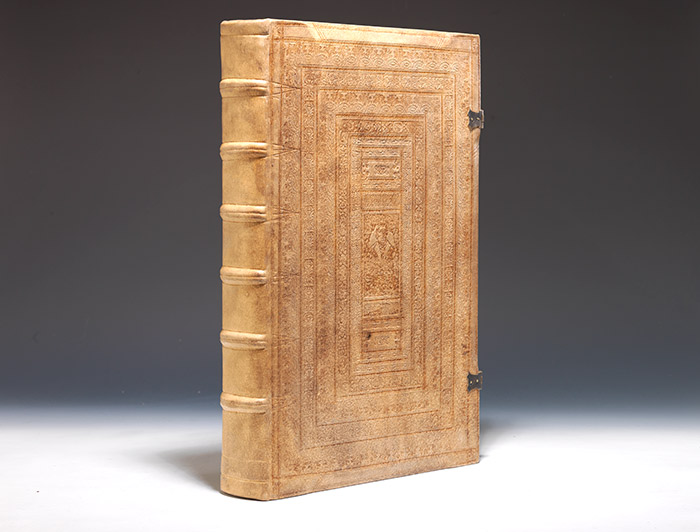 Let us know if you're interested in collecting any particular bindings and we'll help you find them.
Have a term in mind you'd like to see in this series? Write it in the comments below.