Like great beauty, some of our books excel in that touch of the unexpected. These are books that shroud themselves in mystery by the very nature of their unrevealing bindings, humble dust jackets, and deceptive titles, complex map-folding or head-scratching subject matter. And yet, these are some of the very books that people should investigate. Many of our customers get overwhelmed when they are in our gallery and walk right past them when they visit us in New York. It's understandable, with so many books in the room. It's like walking right past your best friend in Grand Central Station.
Okay then. So here is my chance to introduce you to cool books that stare at you from the shelves…hiding in plain sight, like a tiger in the jungle. First up: swatch books.
Great Civilizations have been built on silk, cotton and other woven materials. Their manufacture and distribution has changed nations, created and destroyed Empires. The color of the dyes and the patterns of cloth have historically been used to distinguish friend from foe, clan member from invader. The type, use, style and color of a fabric worn by indigenous populations are an unspoken record of their cultural history.
Swatch Books were used (and are still used) by salespeople to quickly showcase the fabric and style choices available to a consumer. Material culture always being highly competitive, the design styles in some of the very best sample books from the great textile houses of the world can be artistically glorious and highly collectible.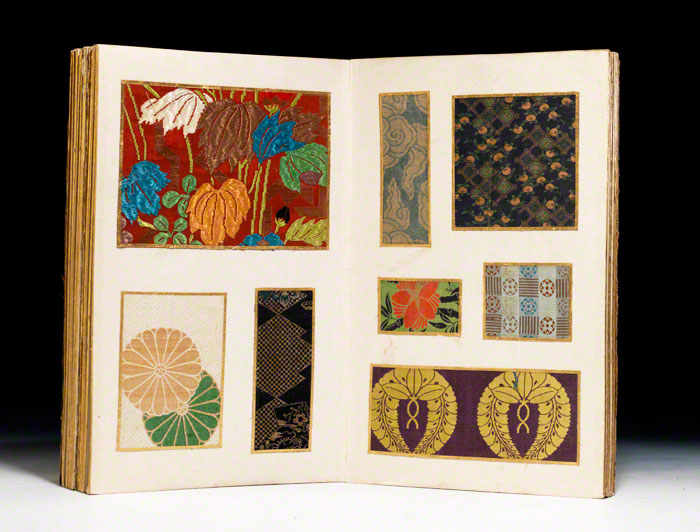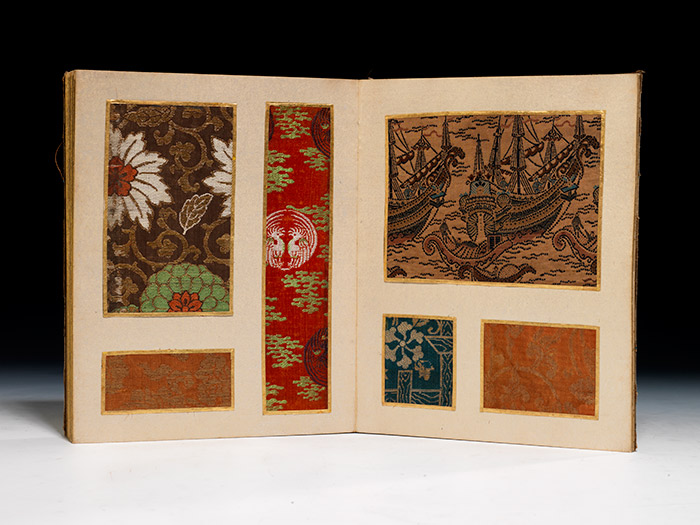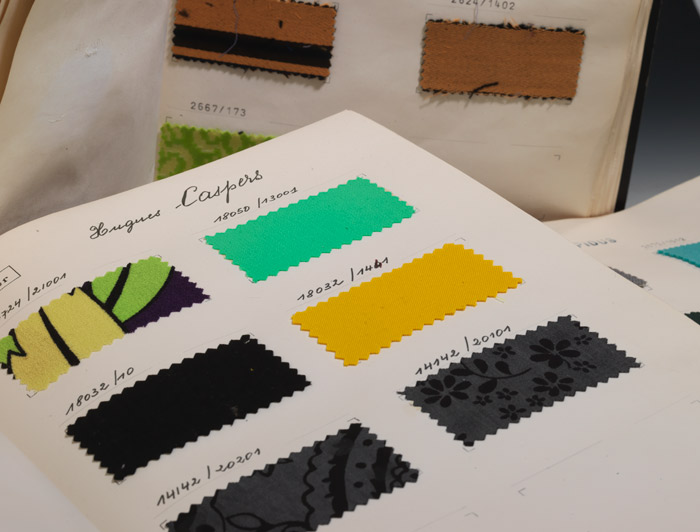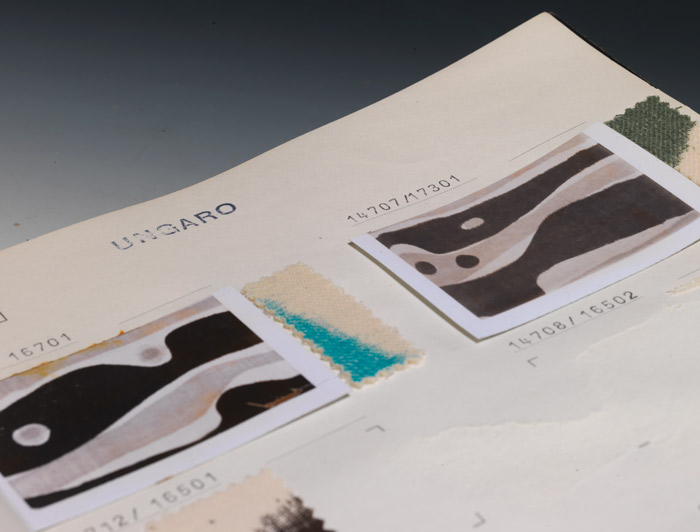 The beginning of the 20th century saw a boom in men's tailoring as the Victorian Age ended and the fashionable Edwardian Age began. The crisply drawn advertising art in Swatch Books from the turn of the century heavily stress modernity.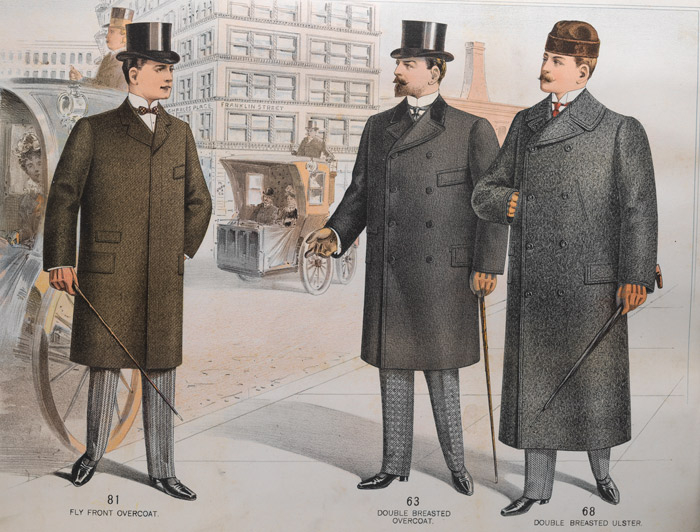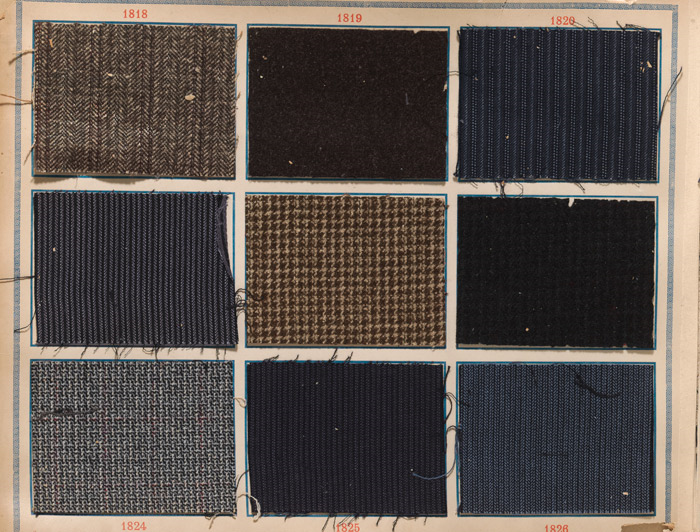 Swatch Books offer a unique perspective of history through the changing modes of style and custom.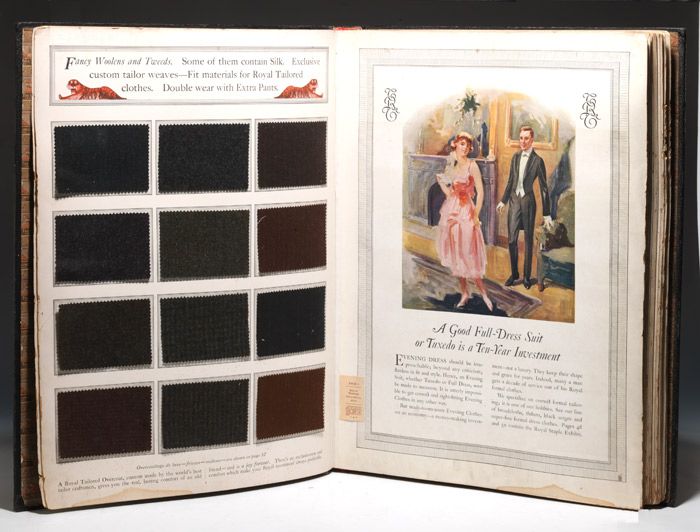 After the Second World War, with the roles of the sexes beginning to dramatically shift, both men and women could now be included in the tailored suit market.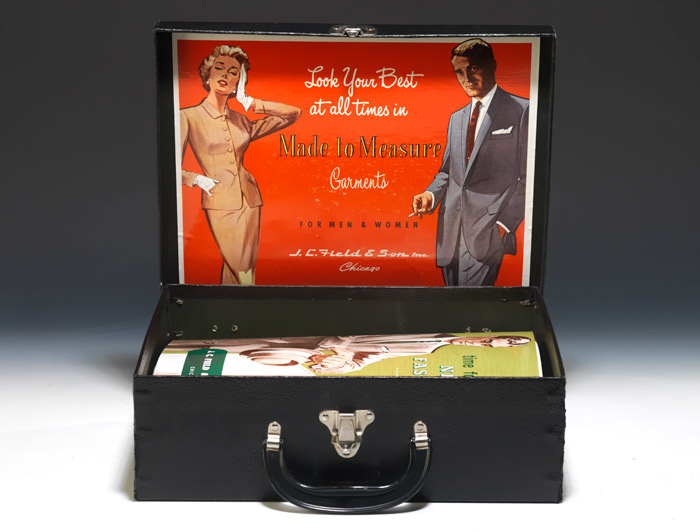 Swatch Books are by their very nature ephemeral. The sample swatches are often found missing, so the most collectable Swatch Books will have all, or most, samples intact. Desirable Swatch Books dating back through the centuries will still have surprisingly bright fabrics and artfully genius patterns. Fabric Swatch Books have the distinction of being…well…a sample of history. There – it had to be said.