Fallen angels, angry deities and the weakness of man, all are explored in Paradise Lost, the epic poem by John Milton, who was nearly sixty when he wrote the now infamous line, "Better to reign in Hell, than serve in Heav'n."
Writing amidst religious and political turmoil, the work was printed in 1667 in ten books containing more than ten thousand lines of verse and secured Milton recognition as one of the greatest English poets of his time.
The difficult atmosphere he endured while he wrote were compounded by the fact Milton was blind. However, resolute in his purpose, he made use of assistants to whom he dictated his work that borrowed its themes and structure from classical texts.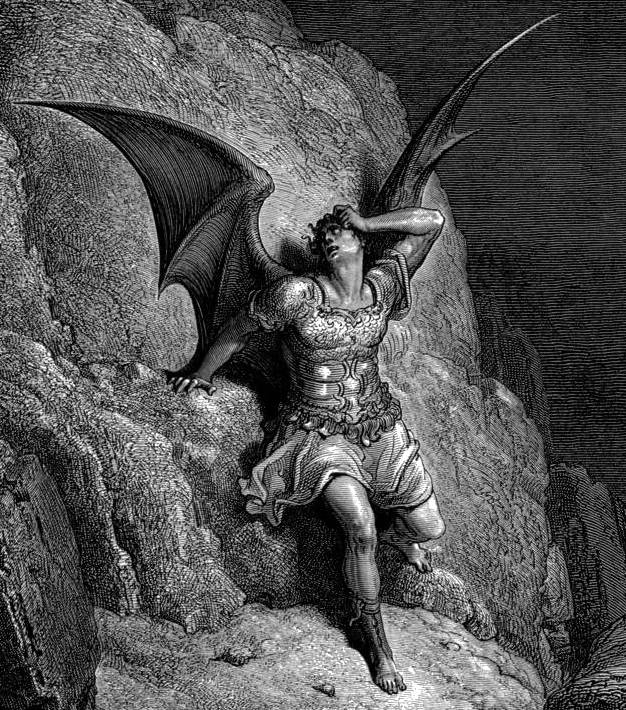 Paradise Lost is a long epic poem, not dissimilar to Homer's Odyssey or Virgil's Aeneid. It follows the exploits of an anti-hero. It describes warfare and supernatural affairs and begins in the midst of the action, waiting until later in the narrative to fill in the back story.
Milton was well versed in the traditions of this literary form. Following his education at Cambridge, he embarked on a six-year period of self-study during which time he read ancient and modern works of literature, science, history, philosophy, theology and politics. All of which was in addition to his command of Latin, Greek, Hebrew, French, Spanish, and Italian.
Drawing upon the Biblical story of the Fall of Man, the poem uses two narrative story arcs. The first begins with the expulsion of Satan from Heaven having been defeated in battle. The second is the temptation and subsequent expulsion of Adam and Eve from the Garden of Eden.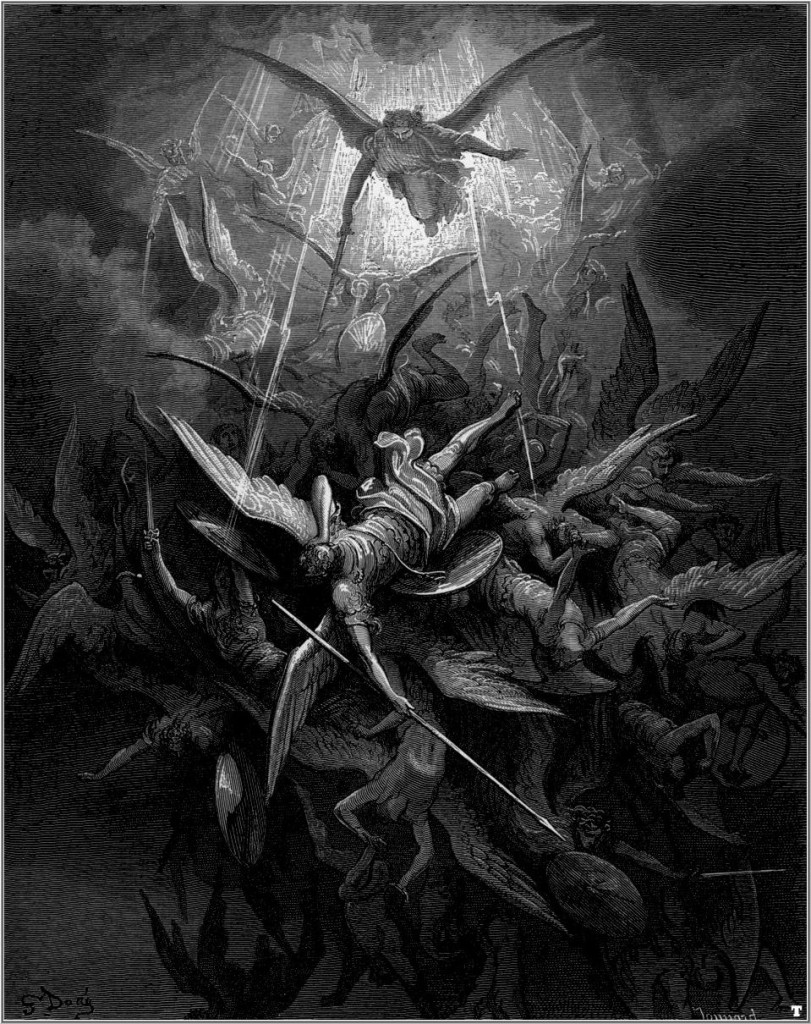 Rich with imagery, the story inspired several illustrators, the most notable included William Blake and Gustave Doré. Salvador Dalí also created a small edition of 150 sets of ten color engravings in 1974.
Nearly as epic as the story was the printing history. There had never been a poem of this nature printed in English before and, realizing the risk involved, the publisher Samuel Simmons agreed to print just a small number of first editions – 1300 copies.
Of this first edition there are many issues, which make for a complicated publishing history. The sheets of paper upon which the various issues were printed, were mixed up in the bindery meaning copies of the same issue differ from each other – some have more of the errors corrected than others.
These issues are distinguishable only by variations in the title page, and within copies of the first edition found today, all six states or variants of title pages can be found combined with one or another states of preliminary leaves (with or without the printer's note, itself appearing in two different settings (settings being when the typeset is broken down following a print run and reassembled at a later date perhaps even a different location.)
The work's troubled creation and publication aside, Paradise Lost stands out as a learned and engaging piece of work rich with ideas and thoughts. Sometimes a tough read, it is however well worth the endeavor.