If you've ever thought about collecting first editions, but didn't know where to start, this post is for you. Here are 5 tips from me on how to begin collecting.
1. Collect what excites you.
Does this seem obvious? It certainly is when put in such terms, but it is easy to get caught up in peripheral concerns. For example: is what I am collecting going to be a good investment? In many ways, this is the wrong question. While certain types of books can make good investments, if you want to collect primarily for investment purposes, book collecting may not be for you.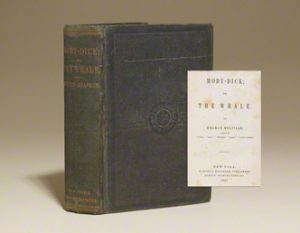 Book collecting is intensely personal. A man's bookshelf is a map of his mind and memories. You will find that the entire adventure of collecting can be much more enjoyable if you focus on what matters to you. Furthermore, if you follow the rest of these tips, you can feel more comfortable about the investment value of your books as a tangential concern.
2. Focus.
Many first-time visitors to our galleries seem to develop a temporary case of ADHD. "You have a first edition of The Federalist Papers?! Wait, is that a signed copy of Churchill's history of World War II? Look—a first edition of Green Eggs and Ham!" This is an entirely normal—and wonderful—reaction.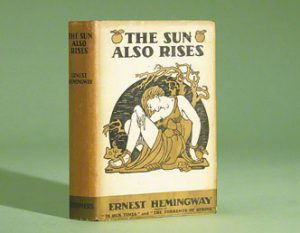 However, once you start to collect in earnest, picking books randomly does not often work so well in the long term. A larger sense of fulfillment and success comes from the creation of a carefully thought-out group of books that are connected. This connection can vary by era (Victorian authors), artistic theory (Modernists), geography (Americans), or theme (Great Journeys, Great Men). But a conceptual string running through your books will make the sum more than the parts, and will bring that much more satisfaction.
3. Explore and determine your boundaries.
Each type of books has its own challenges that may not apply to other groups. Once you have decided where you want to focus, it's time to explore what the particular troubles and boundaries are in that focus. Some volumes may simply be unobtainable, or unobtainable in a certain level of condition.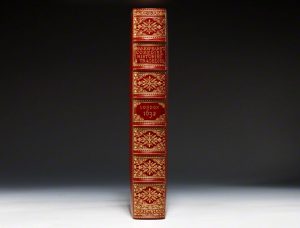 Does restoration bother you? In some cases it may be acceptable (say, in an 18th century volume); in other cases it may not be (say, in a post-WWII publication). If you only collect 20th century books, you may decide that restoration is simply not acceptable for your collection. Or perhaps as a 20th century collector, you decide that you want to collect only signed copies—a restriction that is somewhat impractical before that century.
Thinking through your expectations and boundaries will help you in two ways:
(1) it will encourage you to keep your collection at a high standard, while
(2) avoiding the pitfall of holding out for copies of impossibly high standards that may not even exist.
4. Collect the best copies you can afford.
Condition matters. Completeness (all physical accessories of the book, such as a dust jacket or a map, being intact) matters. However, a first edition of Lewis and Clark's official publication complete with its map is currently valued at about 10x a copy without a map. That may simply not be in your price range.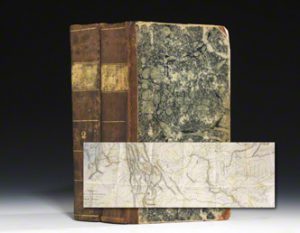 Yet rare books are a great example of getting what you pay for. A first edition of To Kill a Mockingbird may be half the price in a wrecked dust jacket, but it's still a wrecked dust jacket in a world where condition matters. Decide what types of condition and completeness are within your price range, and pick the very best available.
5. Find an expert you trust and consult him or her regularly.
Millions of books have been published over hundreds of years. Each book has its own physical history: the history of how the book was made and how it has survived into the 21st century. Sometimes the history of a book is simple; the right date on the title page and you know it's a first edition. Often it is not so simple.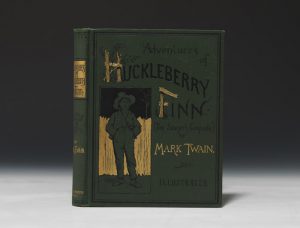 Navigating the world of bibliographical points (identifying first editions), collation (determining completeness), and condition (in which issues vary era to era and book to book) can be a treacherous path without a teacher. In addition, some proclaimed authorities can mislead you. In the era of the internet, when anyone can put a book up for sale on an online marketplace, errors are made all the time. Usually these errors are not malicious, but ignorance can do just as much damage. Make sure your bookseller has the experience and expertise to properly identify and price their books.
Besides, you're a bibliophile. Speaking with another booklover about the path towards your ideal collection is a hugely fulfilling aspect of collecting.
So let's talk some books!