When asked why he wrote, Stephen King responded, "There is nothing else I was made to do." With a growing bibliography of 63 novels, roughly 200 short stories, and a smattering of nonfiction, graphic novels, and even poetry, King continues to fulfill his destiny.
He began writing at an early age and had his first brush with publishing in high school, where he created a satirical newspaper with the mature title, The Village Vomit–subsequently earning a three-day suspension from school for making fun of faculty. Although he wrote throughout his youth, he wouldn't make his first professional short story sale until 1967.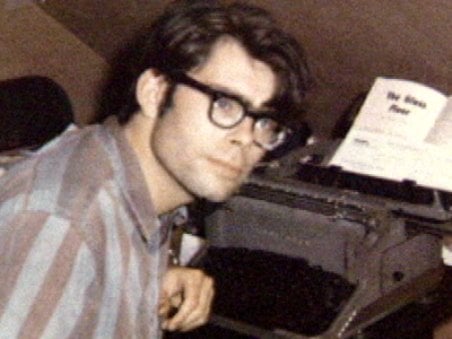 In order to support his young and growing family, King resorted to a series of odd jobs, including a stint at an industrial laundromat and working as an English teacher. It wasn't until his wife, Tabitha, fished out three discarded story pages from the garbage that King would begin his reign as the modern master of horror.
1. Carrie, 1974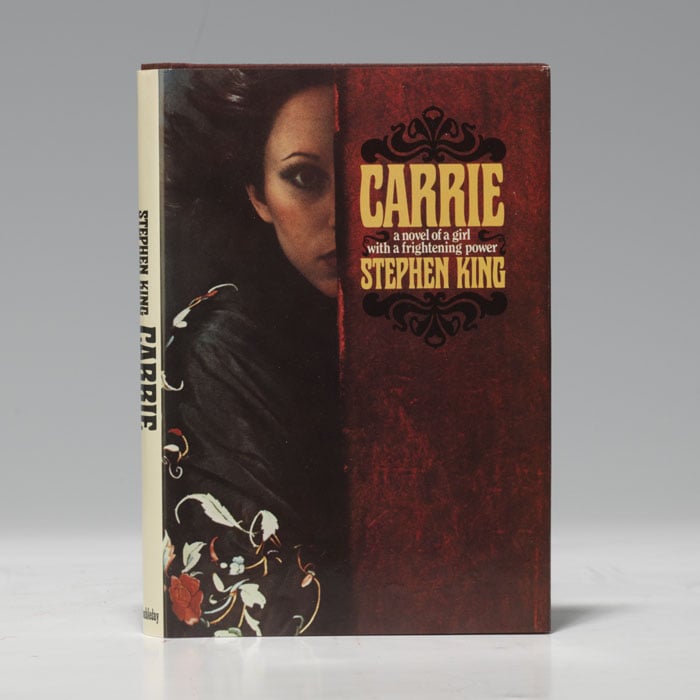 With the encouragement of Tabitha, King revisited his unfinished tale about an ostracized telekinetic teen and sold it to Doubleday. Written in only two weeks, Carrie, King's first published novel, sold a disappointing 13,000 hardcover copies from a first edition run of 30,000. It wasn't until its paperback release a year after the initial publication that readers took notice. One million paperback copies sold that year, launching King's prolific career.
2. Salem's Lot, 1975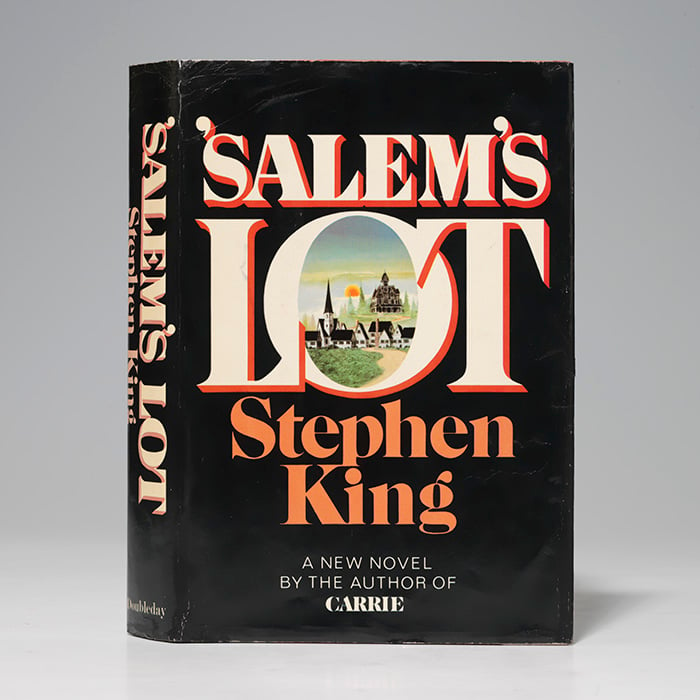 Following the success of Carrie, Stephen King turned to vampires for the fan favorite 'Salem's Lot. Inspired by readers' enduring fascination with the original vampire tale, Dracula, King conducted an experiment. He dropped his version of the bloodsuckers into a modern, unassuming little town to see what would happen. The result is one of King's most sought-after titles.
3. The Shining, 1977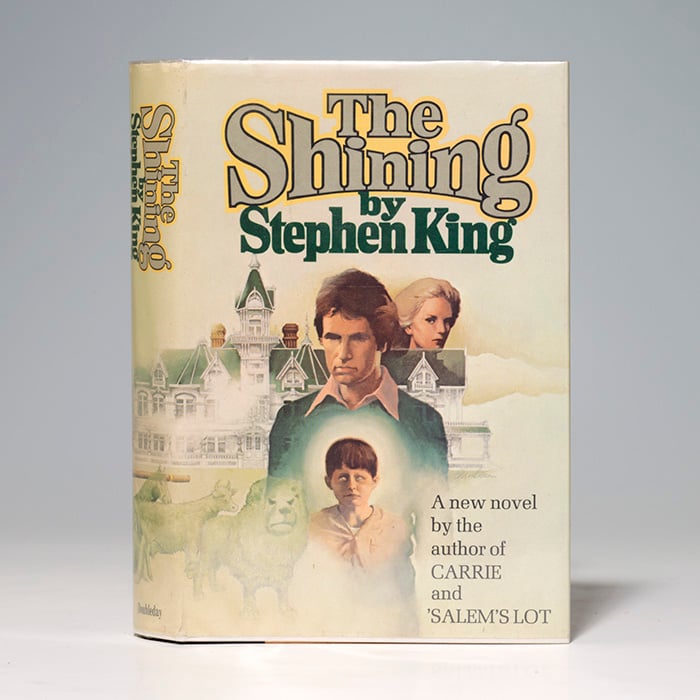 For The Shining, the novel many believe to be King's greatest work of horror, he took readers to the sinister Overlook Hotel, isolated in the Colorado Rockies. Inspiration for the story struck King during a weekend getaway with his wife at The Stanley Hotel. Much like The Overlook, The Stanley Hotel shut down during the winter months, and the Kings found themselves checking in to the now infamous room 217 as the final guests of the season.
King wandered the empty halls, dined in solitude, and chatted with Grady, the lone bartender. His eerie experiences found their way into the novel and into our nightmares.
A prologue exploring the origins of the evil that inhabits the Overlook and Jack Torrance's troubled childhood was excised from the final publication. It has since only been published twice, once in a 1982 issue of Whispers magazine, and again as an abridged version that appeared in the April 26-May 2, 1997 issue of TV Guide, released to coincide with The Shining TV miniseries.
4. Rage, 1977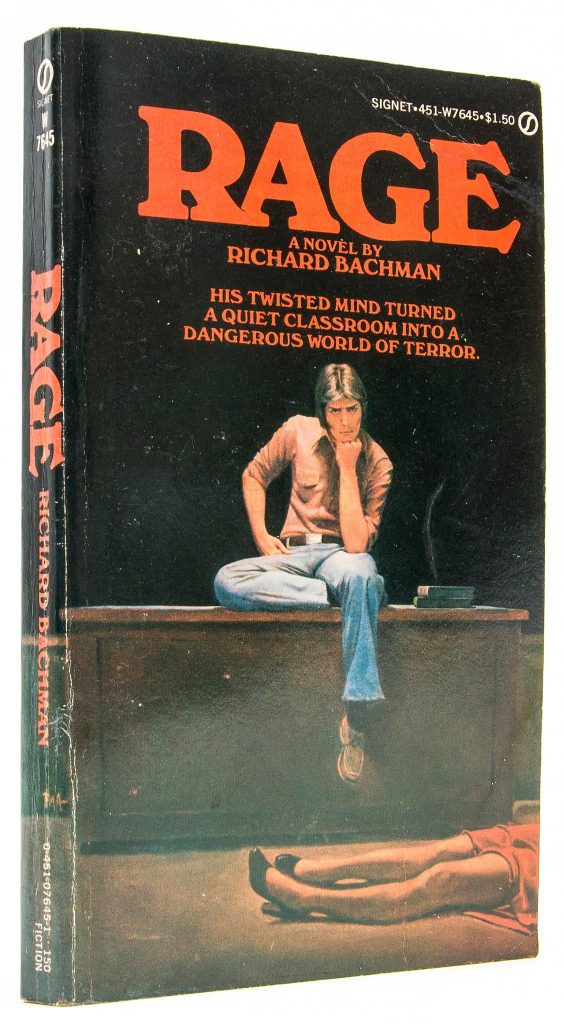 Stephen King's fourth novel also marks two firsts: his first novel written under the pseudonym, Richard Bachman, and his first novel to go out of print. Rage breaks away from the supernatural and instead portrays a realistic narrative of a high school shooting. The story proved too controversial even for King, who ultimately ended its print run.
Copies of the original novel have become increasingly scarce. Rage also appeared as part of The Bachman Books, a 1985 collection of four novels (also including The Long Walk, Roadwork, and The Running Man), but has since been removed from the lineup.
5. Night Shift, 1978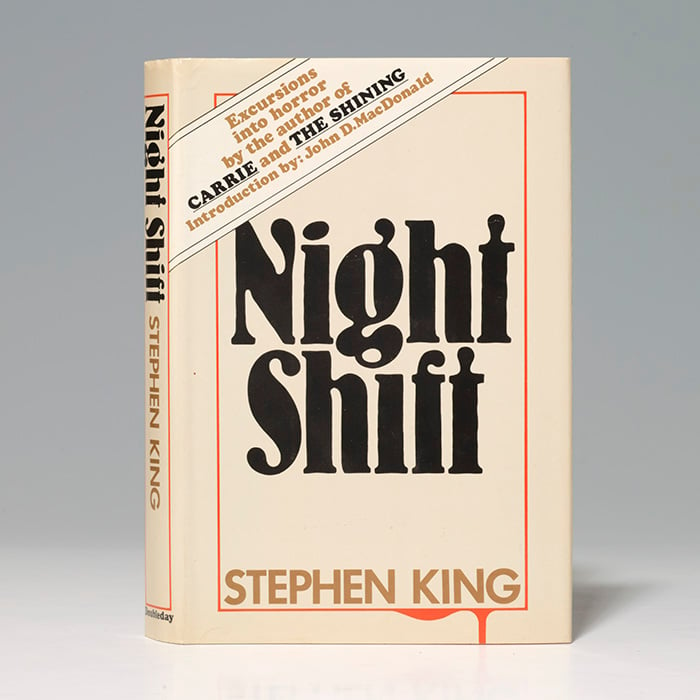 While publishers awaited his forthcoming magnum opus, The Stand, King returned to his roots to complete his first collection of short stories under the title Night Shift.
Night Shift contributed to the realization of King's nonprofit Dollar Baby project. Beginning in 1982, King granted young filmmakers one-time rights to his short stories for the bargain price of $1.00 each, under the stipulation that he would receive a finished copy of the work, and that it could not be used for commercial purposes. Due to King's non-distribution condition, few fans have been privy to see the extensive and growing collection of Dollar Babies. Just three of the films were ever granted commercial distribution–including one by Frank Darabont, who later adapted the screenplays for The Shawshank Redemption and The Green Mile.
6. The Stand, 1978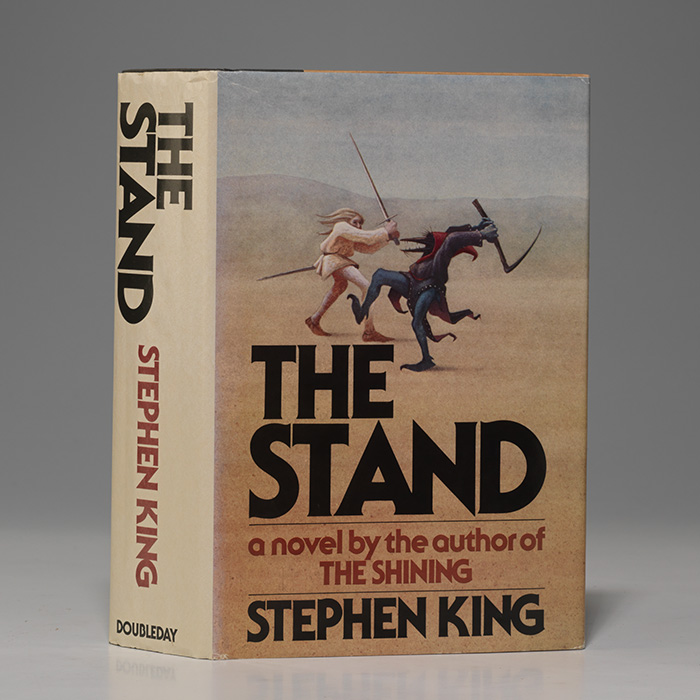 By the late 1970s, King, suffering from severe writer's block, considered dropping his long-time coming fantasy epic, The Stand. He persevered and 823 (edited) pages later, he had completed what he called his personal Lord of the Rings, albeit a horrifying post-apocalyptic version. An uncut version released in 1990 comes in at an astonishing 1152 pages.
Stephen King's early titles, while only a fraction of his ever expanding body of work, contain some of the greatest modern nightmares put to paper, and ensure that readers will be keeping their nightlights on, closet doors shut, and feet under the covers for generations to come.