Was 1929 the greatest year in American literature? I think so. 1850-1855 had a run that's still unmatched: The Scarlet Letter (1850), Moby-Dick (1851), Uncle Tom's Cabin (1852), Walden (1854), and Leaves of Grass (1855). But we're talking singular years, here. 1961 has a pretty good resume, too: Revolutionary Road, The Moviegoer, and Catch-22 were all up for the National Book Award that year (The Moviegoer won). But 1929's got it beat.
Here's the case for 1929: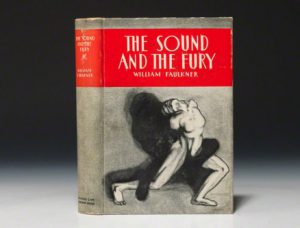 The Sound and the Fury by William Faulkner
We have to start here. This is one of the most innovative and important novels in all of American literature. There was nothing like it before and little to compete with it since. From the front flap of the dust jacket of the first edition:
The book suggests Joyce in its technique and the Russians—perhaps Dostoevsky—in its theme. Fundamentally it owes little to any individual or to any school: it stands alone as a unique and startling conception.
He is William Faulkner. This is his masterpiece.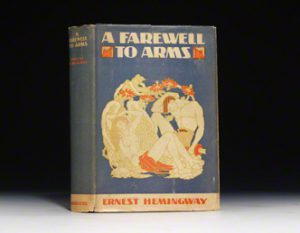 A Farewell to Arms by Ernest Hemingway
Although Sun Also Rises came out three years before, this was Hemingway's fullest novel to date and is the book that fortified his place among the masters of American fiction. In the words of critic Cyril Connolly:
Its success was so enormous… After it one could no more imitate that musical crystal-clear style; blown like glass from the white-heat of violence.
For almost 20 years, Hemingway considered A Farewell to Arms his best book. That's good enough for me.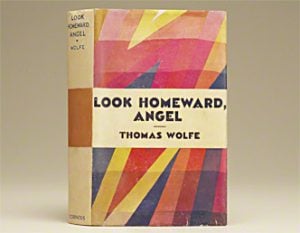 Look Homeward, Angel by Thomas Wolfe
This was Wolfe's debut novel, and it loudly announced his arrival on the literary scene. Highly autobiographical and written in the stream-of-consciousness style, the book was very well received by readers, writers, and reviewers alike. Hemingway remarked to Maxwell Perkins, the book's editor, that it was "wonderful and unsurpassable." Wolfe would die of illness in 1938, at the age of 37. He only published two major novels and one novella in his lifetime (the others are Of Time and the River, 1935; and The Lost Boy, 1937). His works were heavy and controversial, but Wolfe's place in American Literature is solidified almost entirely on his debut.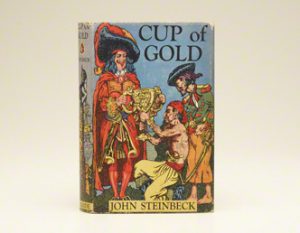 Cup of Gold by John Steinbeck
Poor Steinbeck. This, his first novel, was published a mere two weeks before the Stock Market Crash of 1929. Few of the 2476 copies printed in the first edition sold, and the book went more or less unnoticed commercially. (Steinbeck himself didn't even own a first edition of it.) By most accounts it is an average book and only gave a quick glimpse of the genius to come. But Steinbeck was one of the giants of 20th century American literature and this was his debut novel. That alone is significant.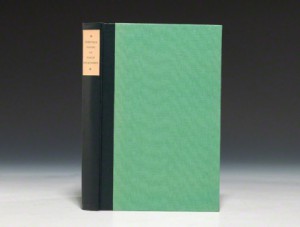 Further Poems by Emily Dickinson
Dickinson's name belongs on any shortlist of the greatest American poets. Critic Harold Bloom placed her at the top, saying she "had the best mind of all our poets, early and late… Her originality is unmatched." When she died in 1886, only eleven of her poems had seen print, but she left some 1775 pages of manuscript poems. Three books were eventually published in 1890, 1891, and 1896 with selections from the pool of unpublished work. Further Poems would follow suit, albeit 33 years later, with 150 previously unpublished poems. 150 "new" poems from (arguably) our greatest poet seeing print? That has to count for something.
And don't forget about these:
Dodsworth by Sinclair Lewis
One year later, in 1930, Lewis would become the first American to be awarded the Nobel Prize for Literature. He turned it down.
Sartoris by William Faulkner
Yes, Faulkner remarkably published two books in 1929. This is the first of his books to be set in the fictional Yoknapatawpha County.
Red Harvest by Dashiell Hammett
Hammett's first novel and a cornerstone in the early American crime/noir genre.
Think there's a more banner year in American literature than 1929? Make your case!