Visiting New York for the holiday season? Here are three of our favorite rare books on display at our gallery on Madison Avenue.
Edward Gibbon's History of the Decline and Fall of the Roman Empire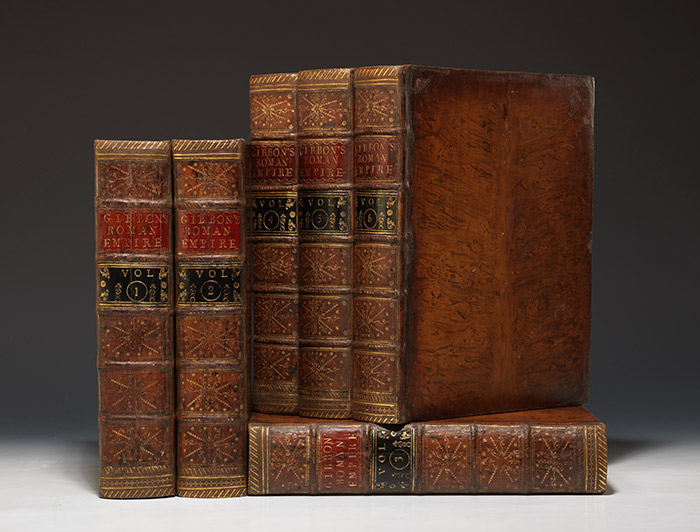 What a year was 1776—Adam Smith's Wealth of Nations, Gibbon's Decline and Fall, and of course, the Declaration of Independence.
Gibbon's work is still considered by many to be one of the greatest historical works ever written. Its prose, heavily influenced from the Latin in which Gibbon was immersed for 22 years while researching, is a pleasure to read.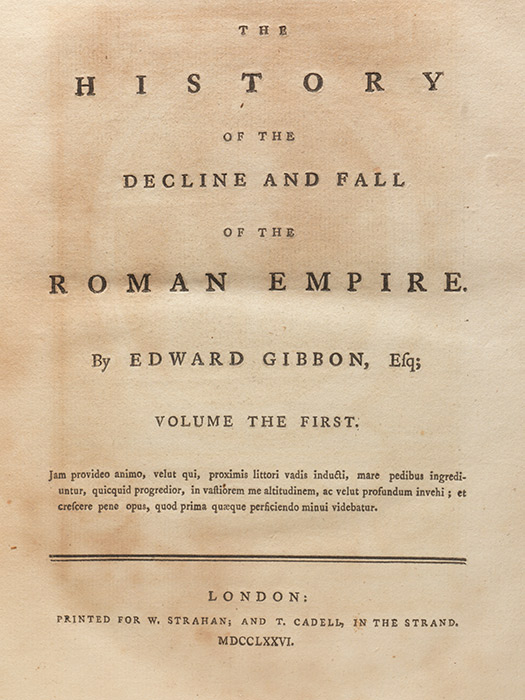 This is a rare first edition set of all six volumes, published from 1776 to 1788. Volume I was printed in an edition of only 1000 copies, and this set is bound in contemporary calf. Beautiful.
Read more about this copy of Gibbon here.
James Joyce's Ulysses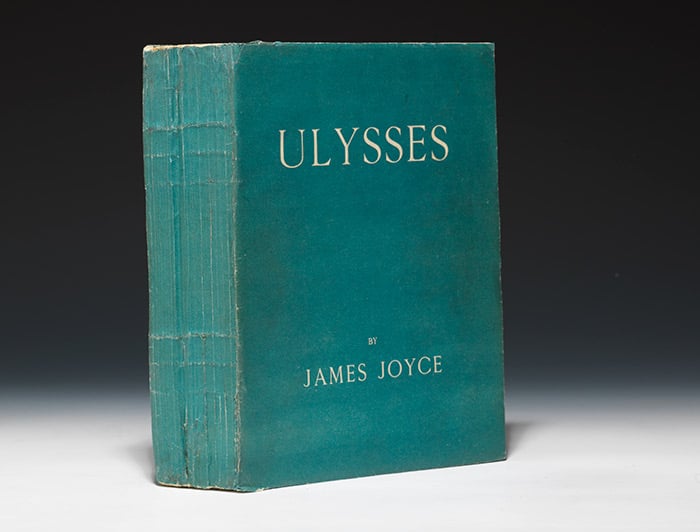 Only 1000 copies of this first edition were printed in 1922 by Sylvia Beach, the owner of the bookstore Shakespeare and Co. Joyce was insistent on a strong "Aegean blue" color for the wrappers—partially as an homage to the roots of the work, the Odyssey, but also because his eyesight was extremely poor.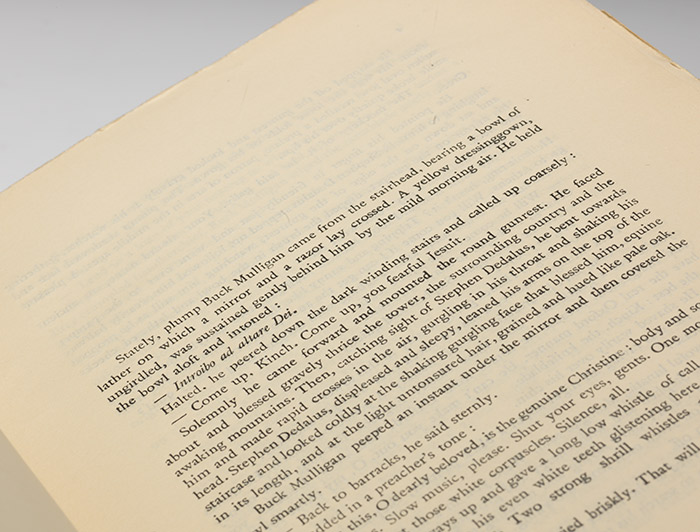 As you can see from the spine, the wrappers for such a thick volume can easily wear down with reading. Because it's an unusual and wonderful occasion to find a copy looking as clean as this, the Aegean Blue wrappers of Ulysses have become an iconic image of the 20th century.
Read more about this copy of Ulysses here.
The Gettysburg Address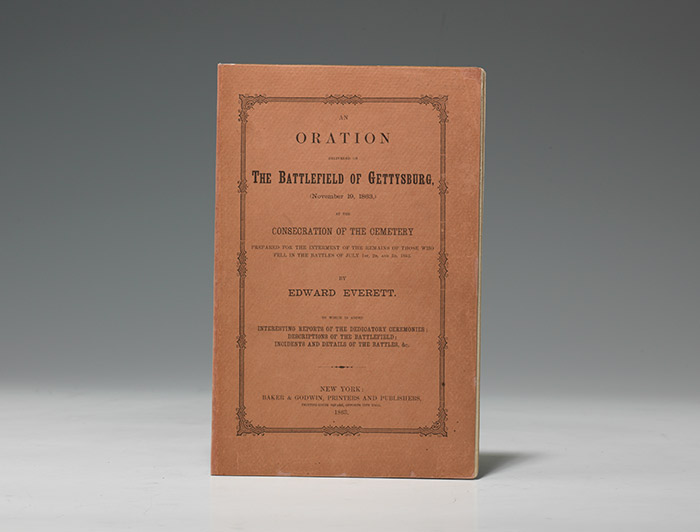 When Lincoln delivered this 272-word speech, it was meant only as closing remarks after the two-hour long speech of the famous orator Edward Everett. Initial reports noted only that the President provided some commentary after Everett's magisterial performance. The first pamphlet printing containing Lincoln's speech was tucked into the final paragraph as an afterthought.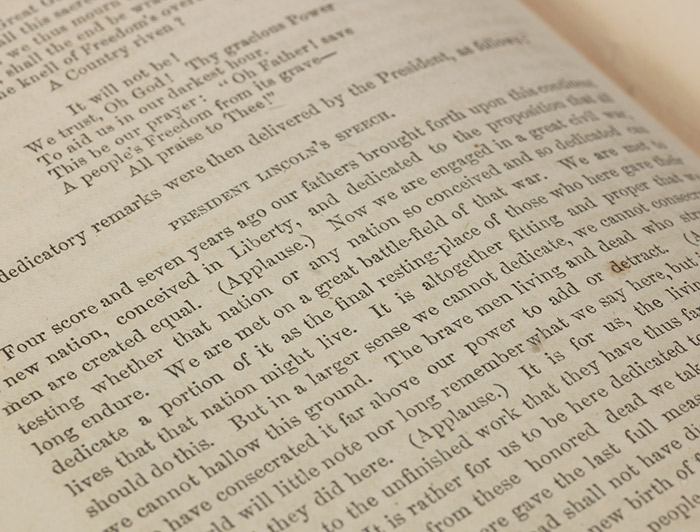 This slim octavo volume in wrappers is the first time a copy of Lincoln's speech was made available outside of that small pamphlet (of which only three copies survive). Such a small speech. Such a small volume. But what an impact.
Read more about this copy of the Gettysburg Address here.
Information on our New York Gallery can be found here.